Local 19 Year Old Art Student Released from ICE Detention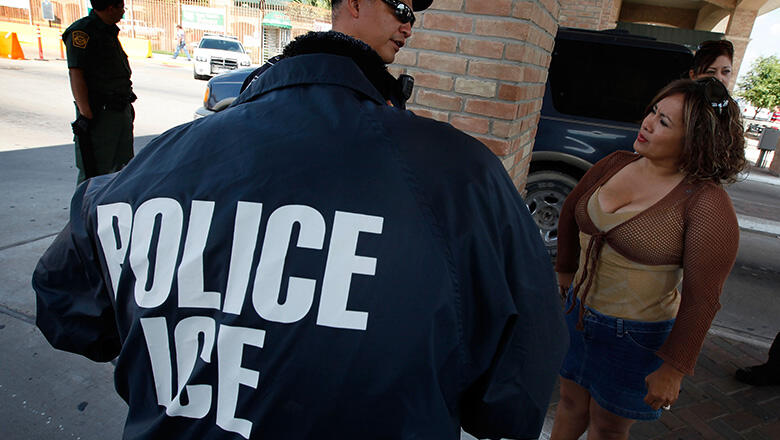 A local art student who immigrated to the U.S. from Honduras as a child and is protected by former President Barack Obama's 'DACA' declaration was released late last night after being detained by Immigration and Customs Enforcement officers after he was arrested on a minor marijuana possession charge, News Radio 1200 WOAI reprots.
Josue Romero is a student at Southwest School of Art.
The immigrant rights group RAICES moved quickly to secure his release, supported by a letter to ICE from U.S. Rep Lloyd Doggett (D-Tx)."Josue was apparently arrested for possession of less than two ounces of marijuana," Doggett wrote. "He poses no threat to our security or safety. The only threat to safety is what may well happen to him personally if he is deported to Honduras."
DACA, or Deferred Action for Childhood Arrivals, was introduced by the Obama Adminsitration in 2012. The goal is to grant temporary legal status to people who came to the U.S. as minor children with their illegal immigrant parents. The idea is many of these people have no knowledge of their home country, and many don't even speak the language. The Obama Administration argued that these people are no more 'criminal aliens' than a child who is strapped in a car seat while a parent robs a bank is a 'bank robber.'
Doggett pointed out that the DACA program is still in place, and President Trump said at his news conference yesterday that deciding what to do about DACA has been a very difficult challenge for him, but he promised to deal with the issue 'with heart.
'Doggett said ICE should not 'change this official policy on a case by case basis.'Meanwhile, ICE agents detained a woman at the El Paso County Courthouse after she went to the facility to seek a protective order against a live-in partner.
"Immigrants are uniquely vulnerable to exploitation and abuse," said the Texas Civil Rights Project. "Many are reluctant to report abuse because of possible immigration concerns."
Supporters of the immigrant in custody say if ICE begins to arrest illegal immigrants when the go to courthouses to report that they have been victims of crimes, it will 'interfere' with people's willingness to report crimes.
IMAGE; GETTY